The cost of charging your iPhone 5 for a whole year is just 41 cents
17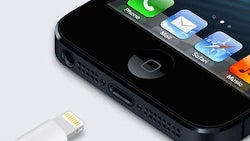 Have you ever wondered how much it costs to charge your fancy new smartphone? You might think that with those bigger screens the sum has grown from the nickels it cost charging a feature phone, and while they certainly consume more energy, research shows that
it costs only 41 cents to charge the brand new iPhone 5 for a whole year
.
The 3.5-inch iPhone 4 cost just a bit less to charge at 38 cents, and the iPhone 5's biggest rival the Samsung Galaxy S III with its much larger 4.8-inch display costs 53 cents to charge for a year.
Still, that's such a small sum to pay for charging your device for a year that we wouldn't really think about the difference, we'd rather focus on how low that number is.
Bigger screen gadgets like plasma television sets and devices like the Xbox 360 were in the top of the electrical spending charts costing you more than $40 for charging a year.
A laptop PC costs $8.31 to charge on average, so overall those are all sums that shouldn't really bother us much, don't you think? Check out some more very interesting facts in the charts below.
source:
Opower
via
BGR
Recommended Stories