The ceramic Xiaomi Mi 5 survives torture test against a key, saw, file and even a drill
22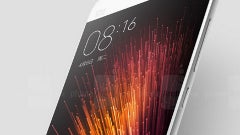 Premium build quality is among the primary points of consideration for any smartphone buyer, especially those partial to a flagship device. When paying big bucks for one of the market's premier handsets, it's only natural to expect exemplary craftsmanship, with glass and or metal-clad finishes generally seen as acceptable. Right now, though, ceramic is very much in vogue, and the higher-end edition of the forthcoming
Xiaomi Mi 5
rewards those willing to pay extra with a sleek, robust ceramic finish. Having been put to the sword in a stress test, the Mi 5's material can apparently hold its own against torrent of abuse -- the kind of which would usually cause severe, if not fatal damage.
Whilst recent rumors have suggested that
Apple might utilize
a ceramic finish with a future iPhone, Xiaomi is already on the case, having announced the Mi 5 back at Mobile World Congress last month. Though two versions of the handset opt for the more traditional metal-glass combo, the third, higher-cost model sports more RAM, considerably more real estate and a ceramic finish.
It all sounds well and good, but is this fanciful new finish worthy of the fanfare? In a word,
yes
. YouTuber Alex Wang put the Mi 5 through a rigorous, humor-filled test involving numerous shed and garage-based tools. After making a substantial effort to damage the device, the ceramic would not budge, and after the use of a file, saw and a key, emerged unscathed.
Many of these videos tend to have an encore, at which point, the viewer accepts that the device will be killed off. When a handheld drill is extracted towards the end of this clip, it seems certain that the Mi 5 is to be left with a nice, clean hole through its innards. But nay, even against a spinning drill bit, the Mi 5's ceramic finish held its own.
The Mi 5 looks a great smartphone at a very low price,
though as we mentioned
the other day when pre-orders commenced, international buyers will have to pay quite a hefty premium compared with those in Xiaomi's native China. Still, with this ceramic model maxing out at $535 for a Snapdragon 820, quad-HD-res handset packing 4 gigs of RAM, it's still a bargain at a time when rivals like
Samsung are charging $800
for the
Galaxy S7 edge
.