The best torrent download client apps for Android
37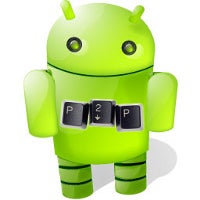 Torrents are a great way for distributing software without setting up storage, servers and such, as they live in a network of peer devices, and your Frankenfile can get assembled chunk by chunk from various different places, making the torrent network very fast, and resilient too.
Granted, these are often used for distributing copyrighted material, but that doesn't change the fact how awesome the torrent concept is, and it is even more awesome that Android is allowing its existence regardless of the controversies surrounding torrents - and that's the strength of Google's mobile OS.
Android's torrent apps have been getting much better lately, supporting magnet links, and many other things you are used to with your desktop torrent client, so let's have a peak at what Android has to offer for downloading from peer-to-peer networks.