The best free or cheap GPS navigation apps for the iPhone
7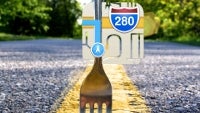 Apple placed itself in a pickle with the first edition of its own Maps navigational software, as
Tim Cook acknowledged after the release
. The software needs to be improved, and it will probably take some time until Apple Maps catches up to the players that have been in the industry for a good while now.
If you don't want to wait, but also don't want to shell out the big bucks for a standalone 3rd party navigation app with all the bells and whistles, there's a number of free or very affordable alternatives that work the GPS radio inside your iPhone pretty well.
Some of these use open source maps, which are getting better and better by the day and/or rely on crowdsourced information about POIs, traffic and other collectibles, and you will be surprised how good an alternative they are to the high-priced GPS apps, no to mention the integrated mapping solution.