The best baseball apps: scores, player stats and fantasy games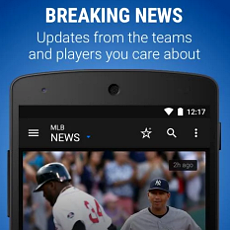 Hey, Ichiro just went past Barry Bonds on the all-time hit list! If you try to explain baseball to a person who hasn't grown up with it, you'll be in for puzzled looks, and lack of understanding why they have to sit in a stadium for hours on end without seemingly that much going on. Hey, a soccer match is done and dusted in less than two hours, after all, or about the time it takes you to gulp a few watery, overpriced beers and eat a hotdog.
Baseball, however, is America's favorite pastime, and who doesn't remember fondly their dad playing catch with them as kids in the driveway, or visit a shrink as an adult because he never did? With the power of today's phones, however, you can relive those fond childhood memories on the go, as there is a variety of apps that get you in the game, and never let you go.
From local team apps, through the official Major League one, to fantasy baseball runs, those Android and iOS apps have it all, so check out some of the best pieces of software for the baseball fan in you.