The battle for the penny: upcoming cheap Android tablets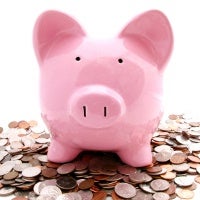 "Inexpensive, not cheap,"
the ad goes. The Amazon Kindle Fire started it for tablets, the Barnes & Noble Nook Tablet followed and for a long, long time, these were the only two affordable Android tablets you could get. Yet, many hesitated. With a custom interface heavily deforming vanilla Android and hiding some of the functions, and the sore lack of cameras for video chat, they felt a bit limited. You'd still get some of the Android experience, but not all of it - the Google Play app store is not pre-loaded on the Fire, for once.
Half a year after November 2011, the first tablets that aim at that sweet sub-$250 market are finally starting to arrive. The very first tablet to make an official entry is the
Samsung Galaxy Tab 2 (7.0)
- on April 22nd.
But
Google
is baking a similarly powerful slate in collaboration with Asus, ready for release in the summer. We don't know the details, but the sole fact that Google is behind it means that it should set a standard.
Asus alone then plans to bring the
Memo 370T
this summer and it's got the latest quad-core Tegra 3, an 8-megapixel camera and high-resolution screen as arguments we wouldn't go against.
Finally, the
Amazon Kindle Fire
is rumored to get a sequel this summer, but the details are scarce. In a nutshell, 7-inch tablets really start to look like a battleground - huge competition, reasonable prices and plenty of choice. And that's only going to benefits the user. So here's what you should look forward to in pictures - let us know your choice below.