The Xiaomi Mi 4, latest Galaxy S5 Alpha leaks, and the next-gen MOTO G smartphone: weekly news round-up
13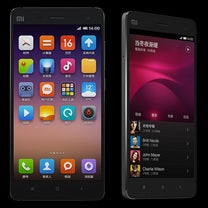 So which is the fastest smartphone in the world anyway? The guys at Xiaomi claim to have something that matches the description. It is known as the Xiaomi Mi 4 and it blends top-of-the-line hardware specs with an unbelievably low price. This is not the only hot news from last week, however. We had the chance to take another look at the yet-unannounced Samsung Galaxy S5 Alpha. The phone is expected to stand out with its premium design and metal construction, all while being more compact than the current lineup of Android flagships.
On the other side of the price spectrum we have the successor to the Motorola MOTO G. Or at least that is what the leaked Motorola handset from last week is believed to be. The new model is rumored to come close in terms of specs to the current MOTO G, and it is safe to assume that it will sell at a very affordable price point.
For more of the news that you shouldn't have missed last week, just check out the slideshow below!