The Witcher Battle Arena is a free-to-play MOBA for Android and iOS, is not of the "pay-to-win" type
1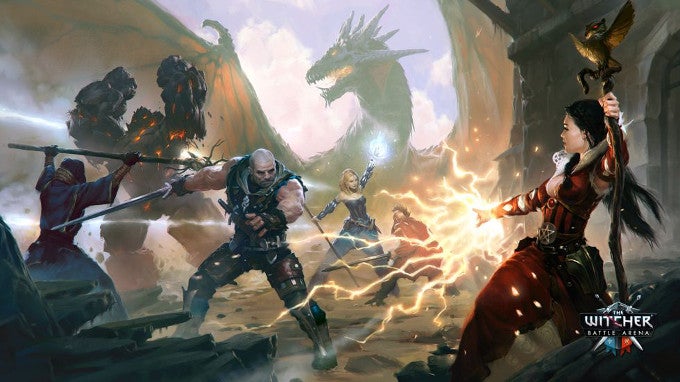 Hooray! After a long wait, The Witcher Battle Arena is finally here. We first told you about this multiplayer online battle arena game set in The Witcher universe back in July 2014, when we got treated to the first teaser trailer for CD Projekt Red's new mobile game. The game is out now on Android and iOS, but the Windows Phone version will probably get delayed a bit.
The Witcher Battle Arena allows you to take part in heated 3 vs 3 arena matches against either bots or real opponents. There's also a co-operative mode on board, allowing you to team up with your friends and obliterate the AI-controlled bots. Players can choose among several different characters from The Witcher universe, such as Letho of Gulet, Iorveth, Zoltan Chivay, Philippa Eilhart, Saskia of Aedirn, and, of course, Geralt of Rivia.
From our brief time spent with the game, we can say that it's a worthy representative of the MOBA genre for mobile devices, but what made us the biggest impression is that the game employs a rather player-friendly monetization philosophy - yes, you can buy superior items, but these are also thoroughly obtainable via in-game grinding.
"Featuring elements known from role-playing games and a fair, player-friendly monetization system, the game features no pay to win elements and allows every item and functionality to be unlocked entirely via gameplay,"
claimed the developer.
If you're a fan of popular PC games like League of Legends, Dota 2, or The Witcher game series, do not miss your chance to engage in some 3v3 skirmish.