The Sunday funnies once again provide us with some smartphone humor
6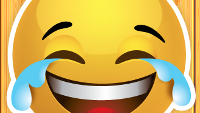 There is more truth these days in the Sunday comics page than seen in the rest of the paper. If you enjoy reading the funny pages, the GoComics app is available for iOS, Android and Windows. We've been seeing quite a few strips lately, that have included a smartphone-related story. Earlier this month, we passed along a comic that showed a guy in the hospital who had to
make a choice between recharging his handset and saying alive
.
Yesterday, the strip named "
Pearls Before Swine
" caught our eye. The point of Sunday's strip was to show you how the camera business has declined so rapidly thanks to the smartphone. Who could have ever imagined that a one time Blue Chip company like Kodak would have to file for bankruptcy. And who needs a Polaroid camera when your smartphone can deliver a processed photo on your screen in an instant.
If you want to install the GoComics app, you can take a look at the sourcelink below. Make sure that you click on the version of the app that is appropriate for your handset. It is a free download no matter which platform you use. By the way, kudos to cartoonist Stephan Pastis for drawing an Otter Box Defender case (protecting an Apple iPhone) in the strip.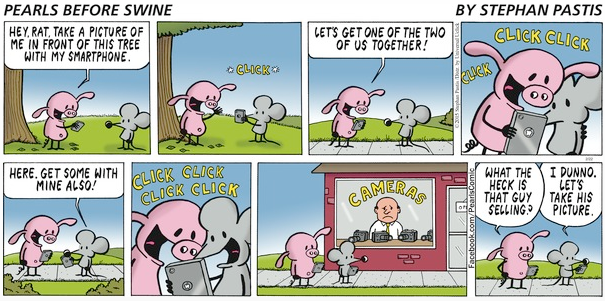 It's funny because it's true
source: GoComics (
iOS
|
Android
|
WindowsPhone
)