The Samsung Galaxy Note 7 Game Pack includes $400 in free games and in-app purchases
6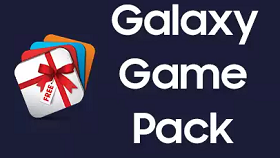 Those who purchase the Samsung Galaxy Note 7 between August 2016 and January 2017 will get access to a new edition of the Galaxy Game Pack.
Worth $400, the Galaxy Note 7 Game Pack includes both heavy-hitting mobile games as well as what Samsung calls "additional benefits". Through this, we assume that the smartphone maker is implying that the Galaxy Note 7's Game Pack will also include in-app purchases and other bonuses like coins and power-ups.
Here is a list of all the games that will be offered for free to Galaxy Note 7 owners through Google Play as part of the handset's Game Pack:
Need for Speed No Limits
Hit
Vainglory
Olympus Rising
Nonstop Knight
Empire: Four Kingdoms
Hearthstone: Heroes of Warcraft
MARVEL Contest of Champions
Asphalt 8: Airborne
Hungry Shark World
Angry Birds Pop Bubble Shooter
Star Wars Galaxy of Heroes
Sims City Free Play
Clash of Kings
Back in March when Samsung launched the Galaxy S7 and the Galaxy S7 edge, the manufacturer offered a
similar Game Pack
for those who purchase one of two handsets, although the game selection differs slightly.
The new Samsung Galaxy Note 7 and the slightly older Galaxy S7 and S7 edge share a number of common characteristics, and one of these is support for the Vulkan API. At the moment, the three current-generation Samsung flagships are the only Android smartphones to offer support for the new low-level graphics rendering engine, although that's about to change when
Android 7.0 Nougat lands with native Vulkan support
.
Given the unique mobile gaming advantage of the Galaxy Note 7, it makes a lot of sense for Samsung to be promoting this Note 7 strength by getting more Vulkan-ready games into the customer's hands. Four of the games that Samsung has included in the Galaxy Note 7 Game Pack - Need for Speed No Limits, Hit, Vainglory and Olympus Rising - come with support for the Vulkan API. Run any these titles on the Vulkan-touting Galaxy Note 7 and you should experience better graphics quality as well as frame rate stability. Check out our previous article to learn more about
the difference that Vulkan makes in mobile gaming
.
At the moment, we're not sure what other goodies Samsung will throw in alongside these free games, but we're keeping an eye on the matter and we'll get back to you as soon as more details are available.
Recommended Stories