The OnePlus 3 will keep getting software updates for just as long as the new OnePlus 3T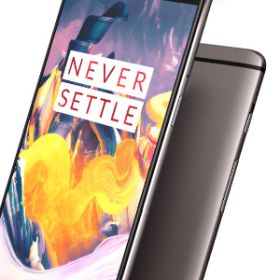 If you own the
OnePlus 3
, you might have worried that the manufacturer will now concentrate its software efforts on providing Android updates for the new
OnePlus 3T
first.
Fortunately, the young smartphone manufacturer has just announced that the
OnePlus 3
and the new
OnePlus 3T
will not only receive new updates at the same time (a detail that we've known ever since the OnePlus 3T was officially announced) but for the same duration as well.
In a statement to Android Authority, a OnePlus representative said:
The OnePlus 3 will continue to receive updates alongside the OnePlus 3T until the newer device reaches the end of its update life cycle.
This comes as great news for OnePlus 3 owners, especially given that the manufacturer's previous smartphone efforts - the One, the Two, and the X - could have definitely used more support on the software side of things.
Unfortunately, the smartphone maker did not mention when the OnePlus 3T update life cycle will end. On our end, we hope that the OnePlus 3 and the OnePlus 3T will be updated through the next two major Android iterations.
What do you guys make of this announcement? Are you happy to learn that the OnePlus 3 and OnePlus 3T will be on the same Android update life cycle, or would you rather have more timely software updates but for a shorter period of time?