The Obama administration wants the FCC to require carriers to unlock phones
34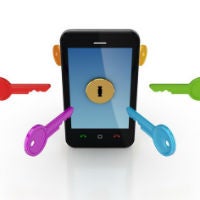 President Obama obviously has his hands quite full with various issues both international and domestic, but of course one of the main jobs of the president is to delegate responsibility to the various departments of government, so that a lot more can get done than if it all depended on one man. So, the president has had one of his many aides file a petition with the FCC pushing it to require carriers to unlock mobile devices.
This move is a continuation of the efforts called for when an exemption in the Digital Millennium Copyright Act (DMCA) allowing the
unlocking of devices
expired back in January. There was a push by the Obama administration to form legislation on the topic back in March, but the efforts have since fallen off. So, the administration decided it was time to prod the FCC once again. The FCC has said it is in favor of requiring carriers to unlock devices. The petition from the administration argues that allowing unlocked devices would increase competition and consumer choice.
Of course, despite the fact that it is technically not legal to unlock devices, it isn't exactly illegal either; and, many carriers will unlock devices owned by customers in good standing. Some carriers don't even require that the customer has fully paid for the device in order to get it unlocked, though this is usually an exception made for users who are going to be traveling internationally. Still, it would be good to get rid of the legal grey area, and remove any potential for misuse by carriers.