The Eye Tribe brings eye control to Android, opens it to developers in June
12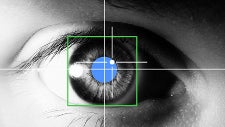 The Eye Tribe is one of the most exciting innovators in the interface space with its eye tracking and eye control technology, and now the company is finally ready to roll it out on Android smartphones and tablets. Founded by PhD students from the IT University of Copenhagen, The Eye Tribe technology tracks your eyes to control your device with an accuracy equal to that of a fingertip. How does it do that? There is some magic to that but also sub-millimeter pupil tracking.
Along with the official announcement of the eye control technology, The Eye Tribe has also said a developer SDK will be coming to Android in June.
"What we show today is only the tip of the iceberg of what eye control will be used for in applications and games,"
The Eye Tribe co-founder Sune Alstrup Johansen said.
Ther There lots of application for the technology - from logging in using your eyes, to hands free scrolling using only your eyes and novel game controls.
The Eye Tribe has won investors' approval and raised a total of $3.3 million in funding.
source:
The Next Web