The Detroit Institute of Arts' Tango-powered augmented reality tour looks fascinating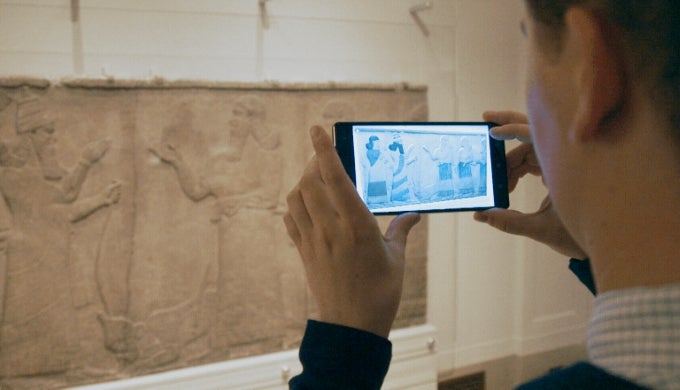 Augmented reality is full of potential which is only yet beginning to realize. The next best thing after being able to preview furniture and clothes has to be the Detroit Institute of Arts partnering up with GuidiGO to deliver Lumin – a tour quite unlike any other. It takes advantage of Google's Tango technology as implemented in the Lenovo Phab 2 to enrich the experience of exploring several works, such as an ancient mummy, the Ishtar Gate, Mesopotamia's Limestone Reliefs and Cylinder Seal.
Visitors of the Detroit Institute of Arts can head to the front desk and ask for the smartphone before embarking on the AR tour. Viewing the exhibits through the Phab 2's display presents another layer of reality invisible to the naked eye. For example, you can see the mummy's skeleton, visualize the Ishtar Gate at scale, and see the written characters and figurative scenes inside the Mesopotamian seals. It's all rather clever and makes for a much better use of a smartphone in the museum instead of, you know, landing selfies with the mummy or something.
ALSO READ