The CIA pays AT&T for international call data
23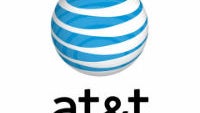 Earlier today, we heard about AT&T partnering with Lookout Mobile in order to bring better security to your smartphone. Unfortunately, that will only keep you safe from things like malware, and losing your device, and can't really help protect you from the snooping of the U.S. government. A new report is actually saying that AT&T doesn't try to protect you there, and may even sell call data to the CIA.
Government officials have told the
New York Times
that AT&T is receiving more than $10 million per year in order to supply the CIA with international call data, including data on calls made by Americans. This is not a situation where AT&T is compelled to comply, but a voluntary contract between the carrier and the CIA. However, this isn't a deal to get any and all data from AT&T, but more targeted data.
The way it works is that the CIA determines terrorism suspects and gives the phone numbers of those suspects to AT&T. AT&T then searches its database for those numbers and returns data that could theoretically be used to identify foreign associates of those suspects.
There has been constant debate over the level of involvement of various tech companies and carriers in government investigations, and this news adds something to the debate. The explanation sounds reasonable enough with only targeted data being exchanged, of course we're left to trust that the CIA isn't overstepping and is really only requesting data on terror suspects. And, all we've learned over the course of this fiasco brings everything into question.