The $100 Kyocera Hydro Air comes with LTE, is water resistant, and can also take a beating
8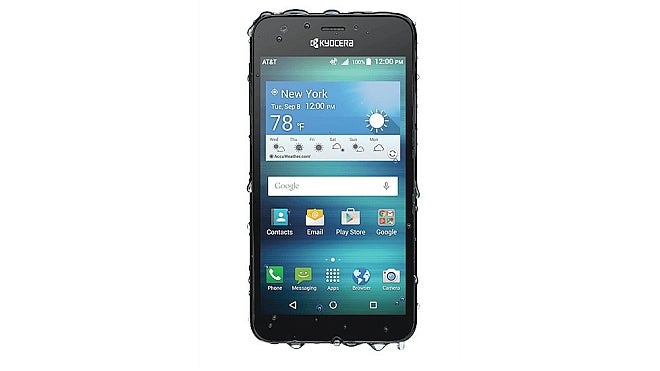 Earlier today, Kyocera announced a new inexpensive smartphone for AT&T's GoPhone prepaid mobile service. Called the Kyocera Hydro Air, this is a entry-level smartphone priced at $99 with free shipping. Although the price is definitely very low for an off-contract smartphone, the Kyocera Hydro Air does come with a few interesting tricks up its sleeve.
As the name suggests, the Kyocera Hydro Air is water resistant in depths of up to one minute for up to 30 minutes. Although a $100 water-resistant phone is certainly interesting on its own, the deal is made even sweeter by the phone's Military Standard 810G, a certification that ensures that the Kyocera Hydro Air is rugged enough to take a beating and survive to tell the story.
At a price of $100 with no contractual obligations, it's obvious that Kyocera had to cut some corners, and this is plainly obvious following a quick look at the specsheet.
The Kyocera Hydro Air comes with a 5-inch display with a resolution of 540 by 960 pixels, a Qualcomm Snapdragon chipset (undisclosed model) with a 1.2GHz quad-core processor, 1GB of RAM, 8GB of expandable storage, LTE compatibility and a 2300mAh battery.
In the camera department, the Hydro Air features a 5MP primary camera and a 2MP shooter on the front. As far as the software goes, the phone runs Android 5.1 Lollipop, but with some customization from the manufacturer. Overall, these seem like very good specs for a sub-$100 smartphone.
What do you guys think of the Kyocera Hydro Air, can you ask for better specs and features at such a low price?