That Rembrandt guy? Apple CEO Tim Cook sees iPhone in a painting from 1670, of course gets painter's name wrong
32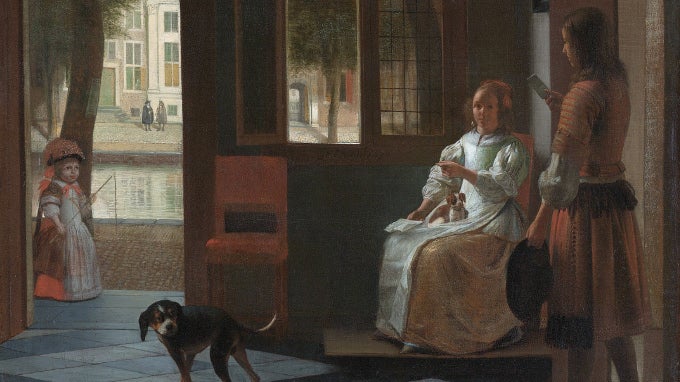 Man hands a letter to a woman in a hall, by Pieter de Hooch
Hey, did you know people used iPhones back in 1670?
Well, at least that's what Tim Cook saw in a picture by famous Dutch Golden Age painter Pieter de Hooch.
"You know, I thought I knew until last night. Last night Neelie took me over to look at some Rembrandt and in one of the paintings I was so shocked. There was an iPhone in one of the paintings,"
Cook explained in jest.
Well, we're not all that surprised that Tim Cook got the name of the painter wrong and 'some Rembrandt' is some way to put it, but hey, seeing an iPhone in a 350-year-old painting is what they call professional bias. The weird thing in this case is not that Tim Cook saw an iPhone in that painting, it's that we ourselves kind of think that letter resembles a modern smartphone.
Do you also see a phone in that picture?