Ten GM models are now rolling with AT&T's LTE service
7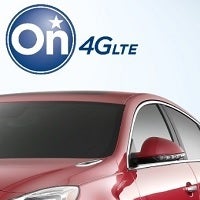 It was only a couple months ago that
GM announced pricing
for its next generation of OnStar service which provides all sorts of services for drivers and now also has the ability to turn your vehicle into a rolling hotspot.
The first of the vehicle models to get the new service was the Chevy Malibu, the rest of the line-up, some 30 models, will have the feature available by the end of the this year.
If you are already an AT&T customer, you do not need to sign up for the full $150 or $200 annual subscription to OnStar to take advantage of your car's connectivity. Those with a Mobile Share plan can simply add their vehicle as a data device for $10 per month.
Non-AT&T customers can get service a-la carte pricing starting at $10 per-month for 200MB of data and progressing to $50 per-month for 5GB. One-time price plans are available too, $5 buys 250MB for one day, or buy 10GB for use over the course of a year for $150 ($200 for non-OnStar subscribers).
In addition to serving as a hotspot, OnStar also allows immediate diagnosis of a check-engine light, other vehicle telematics, and can provide turn-by-turn voice navigation. General Motors is addressing vehicle connectivity on every front. In addition to OnStar, GM is part of Open Automotive Association and Android Auto, and the company is on board with Apple's CarPlay.
OnStar with LTE is available on select Chevrolet, Buick, and Cadillac models, with GMC trucks on deck to get the feature added soon.
source:
Light Reading