Target to offer the HTC Sensation for $99.99
2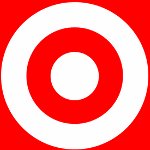 Starting on Sunday July 24, Target Mobile kiosks inside of Target retail stores will be offering the T-Mobile HTC Sensation 4G for only $99.99 with a two-year activation.
Currently, Target Mobile is offering the high-powered Android smartphone for $199.99 with a two-year activation. This isn't the first serious price drop we have seen from the retail giant, as this week the Samsung Infuse 4G for AT&T was only $49.99. Judging by how fast those devices flew out the door (from what we've been told), we suggest you get your local T-Mobile packing Target as soon as they open the floodgates this Sunday.
Keep in mind that not every Target Mobile sells T-Mobile. Usually each one has Verizon and AT&T as part of their selection while the third choice may be either T-Mobile or Sprint. Offering the HTC Sensation 4G for only $99.99 is quite the deal when you factor in the absence of those pesky mail-in-rebates. Is anybody going to try and pick one up when it goes on sale this Sunday? Tell us what you think in the comments below.
Thanks to our friend for the tip!