Tablet battery life compared: iPad and iPad mini go against Android, Windows 8 tablets
35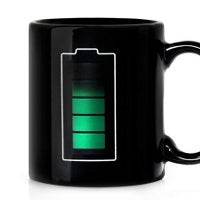 Battery life tests are tricky business. They are more complicated than they seem and they take up a lot of time. That's why this comparison by U.K. tech daily Which? that claims to be based on rigorous scientific battery testing is interesting. It includes the best gadgets around, faring tablets like the fourth-generation
iPad
against Android competitors, and the
iPad mini
versus the
Nexus 7
and other seven-inch contenders.
All of the tablets are logically divided in two big categories - 10 inchers and 7-inch (and around) devices. The test itself is based on the tablets running webpages and videos, with the screen calibrated at 200 nits which is around average brightness for most tablets.
In the 10-inch tablet category, the Retina iPad wins by a huge margin, and that's not a big surprise. What is interesting, though, is that it actually did better than Apple officially promised by getting 13.5 hours (811 minutes) in real-life as opposed to the 10-hour battery life promised by Cupertino.
Other Android tablets like the Samsung Galaxy Tab 2 10.1 and the Sony Xperia S Tablet did much worse, squeezing almost 9 hours out of their batteries, but were still among the best performers on Android.
In terms of more compact, 7-inch tablets, the iPad mini again held the crown scoring nearly 13 hours of battery life. The Amazon Kindle Fire HD and the Nexus 7 were far behind, but the difference was not as wide as it was in 10-inch tablets. Both tablets lasted around 9.5 hours in the tests.
source:
Which?