TSMC's announcement means more powerful smartphones are coming next year
1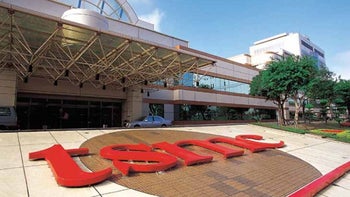 Last week,
Digitimes reported
that manufacturer TSMC has started mass production of chips using its 7nm N7+ technology. This uses extreme ultraviolet lithography (EUV) to help produce more precise markings on silicon allowing billions of transistors to be placed inside a chip. The 7nm mode means that more transistors can fit into a dense space like a small chipset. The result is an SoC that is not only faster, it also consumes less battery power. When you consider that the original
Apple iPhone
back in 2007 was powered by a chip made using the 45nm process, you can see that the industry has come a long way over the last 12-13 years.
The yield rate for the new process, which allows manufacturers to know how many units have passed Quality Control, is just as high as the rate for the previous technique used to produce 7nm chips. And even more exciting is the news that TSMC will start volume production of 5nm chips in the first quarter of 2020. While TSMC didn't use EUV to mask chips on all of its production of 7nm components, it will for the 5nm chips it turns out. The company has already moved in the equipment needed to produce 5nm chips at its new facility called "Fab 18." The 5nm chips are expected to show a 15% improvement in performance compared to the 7nm components.
Former Intel co-founder Gordon Moore observed back in 1965 that the number of transistors inside an integrated circuit would double every 24 months. Most experts in the industry believe that the 5nm node will mark the end of what is known as Moore's Law. This doesn't mean that chips won't have performance improvements in the future, it just indicates that future improvements are going to take longer than 2 years to accomplish. Regardless, TSMC is reportedly prepping its Fab 18 facility for production of 3nm chips in the future.

TSMC, also known as Taiwan Semiconductor Manufacturing Company, is used by many tech firms to produce the chips they design. Companies like Apple, Qualcomm and Huawei do design their own chips but don't have the facilities to actually manufacture them. That is where TSMC comes in. Samsung has its own semiconductor manufacturing facilities.