TSMC, Apple's main chip manufacturer, reports a drop in revenue
3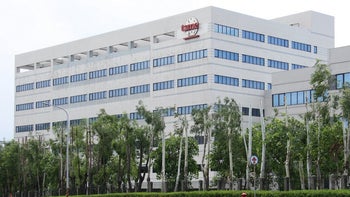 It seems like Samsung isn't the only major company experiencing a drop in revenue recently. One of the world's biggest semiconductor and integrated circuit manufacturers, TSMC, reported today a fall in earnings as well. Taiwan Semiconductor Manufacturing Company is making chips for many companies that don't have fabrication capabilities like Apple, Qualcomm, Nvidia, AMD and others.
The drop is 6% at $7.67 billion between Q1 and Q2 of 2018, which is actually better than the anticipated 7-8%, according to the financial guidance they released in April. The consolidated revenue for June is $2.32 billion, 16.3% less than June of 2017 and 13% less than May 2018.
These results are not surprising, considering that around this time of year demand for smartphones and iPhones specifically, is low as customers start to look forward to the new releases in Fall. It is estimated that Apple's chips are responsible for around 20% of TSMC's output. The year-on-year comparison can be partially explained by the 3% decline in global smartphone sales between the first quarters of 2017 and 2018, as well as Chinese semiconductor manufacturers gaining increasingly larger share of the low and mid-range chips market.
According to predictions, the company is still expected to have a good year. After the production of the new Apple A12 chip ramps up in Q3 and Q4, TSMC plans to end 2018 with an overall increase in revenue as high as 10%. That figure was 15% in earlier predictions, but was later adjusted, underscoring the rapid changes happening in the industry.
If this year's iPhone lineup refresh isn't as successful as last year's releases, led by the redesigned
iPhone X
, TSMC might have to make further adjustments to their predictions.
source:
DigiTimes
Recommended Stories