TSMC is getting orders to build a major component for the next generation of smartphones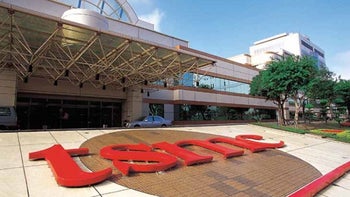 A fabless chip firm is a company that doesn't have its own facility to fabricate or manufacture the chips it designs. For some of you out there, it might surprise you to learn that companies like Qualcomm, HiSilicon (Huawei's in-house chip designer) and Apple are fabless. The company that many in the industry use to manufacture their chip designs is Taiwan Semiconductor Manufacturing Company, known by the initials TSMC.
According to Digitimes
, TSMC is currently mass producing 5G modem chips including Qualcomm's Snapdragon X50, and the Balong series designed by Huawei's HiSilicon unit. Industry sources say that during the second half of this year, it will start manufacturing MediaTek's Helio M70 5G modem chip. All of these chips are made using the 7nm process, which means that more transistors can fit inside the chip thus offering improved performance and better battery life.
Samsung, which owns its fabrication facilities, started mass production of its first 5G modem chip, the Exynos Modem 5100. This chip is built using Samsung's 10nm process. Before Apple and Qualcomm settled their legal differences, Apple considered both Samsung and MediaTek as a potential source of 5G modem chips for a 5G iPhone model. The company was hoping that Intel could deliver its first 5G modem chip in time for Apple to roll out a 5G phone by 2020. Despite assurances from the chip maker that it would start shipping the component later this year, Apple's concern drove it to
shake hands on the aforementioned settlement with Qualcomm
. As part of the deal, Qualcomm agreed to supply Apple with 5G modem chips for an undisclosed number of years.
The agreement between Apple and Qualcomm led Intel to drop out of the mobile 5G modem chip game. This affected Unisoc, which used to be known as Spreadtrum. The company was planning on producing a 5G SoC for high-end smartphones integrated with an Intel 5G modem. Instead, the company designed its own 5G modem chip called the IVY510 that TSMC will build using its 12nm process.
The next generation of wireless connctivity, 5G promises download speeds up to 10 times faster than 4G LTE. The faster speeds will allow users to download HD movies in the blink of an eye and will also lead to new businesses and services that we can't even dream of at the moment.