T-Mobile wins tower-siting case in Supreme Court, local governments on notice
7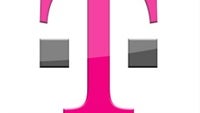 T-Mobile won a significant ruling for itself, and the wireless industry at-large in the United States Supreme Court over a cell-tower dispute that traces its origins to a spat with the city of Roswell, Georgia.
In a 6-3 ruling, Justice Sonia Sotomayor wrote that local municipalities must provide, in a timely manner, a written explanation as to why a construction permit to build a cell-phone tower is denied.
Back in 2010, T-Mobile applied for a permit to build a 108-foot tall tower in Roswell. The city denied the permit request, but provided no further detail about the reason for the denial other than to explain that those reasons would be outlined and entered into the minutes of the next town meeting. Those minutes were provided to T-Mobile 26 days
after
the meeting.
Such delays are common in any given government apparatus, but T-Mobile felt that this was a violation of rules set forth in the Telecommunications Act of 1996. The initial judge agreed with T-Mobile, ruling in Team Magenta's favor. The 11th Circuit Court of Appeals, based in Atlanta, overruled that victory.
T-Mobile appealed to the top court and this ruling will help clear the way for all carriers that have been pushing to expand not only the capacity of their networks, but also the physical coverage of their networks. Localities still do not need to provide specifics about a denial in the initial rejection letter, but they cannot wait a month following public hearings on the matter either.
Last October, the FCC approved new rules that are meant to accelerate a wireless carrier's ability to build out wireless infrastructure. While it is hard to imagine anyone groaning over the prospect of better coverage and performance in their neighborhood, quite often it is those same people that want more, yet are also part of the NIMBY (Not In My Back Yard) crowd. This Supreme Court decision now establishes relevant case-law where lower courts have offered conflicting rulings.
sources:
CNBC
via
FierceWireless