T-Mobile sells more phones than any other U.S. carrier in Q1
11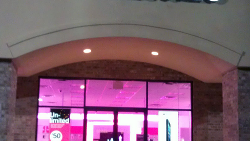 Want to guess which U.S. carrier sold the most smartphones in Q1? Verizon, right? After all, Big Red is the nation's largest carrier, so it must be Verizon, right? Wrong. Hmmm. AT&T, then, right? They are the nation's second largest carrier so if the answer isn't Verizon, it just has to be AT&T. Right? Wrong. The nation's third largest carrier, T-Mobile actually sold more smartphones than any other stateside carrier in the first quarter, according to Counterpoint Research.
If you believe in trends, this might not be much of a surprise after all. In 2014, T-Mobile surpassed Sprint to be the third largest smartphone purveyor among U.S. carriers. Last year, T-Mobile topped AT&T to become the second largest smartphone seller among the wireless operators. And now, Verizon goes down.
During the three months from January through March of this year, T-Mobile (including its MetroPCS pre-paid unit) was responsible for 23% of the smartphones sold in the states. Verizon claimed 22.2% of smartphone sales during the same time period, followed by AT&T's 20.2%. Sprint had 16.7% of handset sales in the quarter. 8.6% of smartphone sales in the U.S. during the quarter were sold by carriers outside the big four, and 9.4% were "open channel" sales not connected to any wireless operator.
The report also revealed that smartphone buyers are now holding on to their handsets longer than the two years that used to be the average. That is due to the end of two-year contracts and subsidized phone purchases. T-Mobile was the first of the major U.S. carriers to eliminate subsidized phone purchases, and over 90% of its customers are sporting a phone that wasn't subsidized by the wireless operator.
"Carriers continued to push subscribers to non-subsidy plans as for the first time more than half of the combined subscriber base of the top four carriers are now on non-subsidized plans. This is a significant shift from the subsidy-driven model just ten to twelve quarters ago. This has changed the basis of competition in US mobile landscape."-Jeff Fieldhack, research director, Counterpoint Research
source:
CounterpointResearch
via
FierceWireless