T-Mobile purchase might force Sprint to cut prices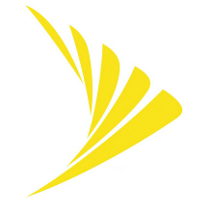 Analyst Craig Moffett has identified a quandary that Sprint finds itself in. Moffett says that Sprint has been unwilling to cut its prices for fear that its stock will fall. Sprint chairman Masayoshi Son might have to take an ax to its prices anyway, if it does purchase T-Mobile. The latest rumors have
Sprint offering $40 a share to buy the carrier
.
Sprint customers spend $62 on average each month for service, while customers of T-Mobile pay just $50 each month, on average. Michael McCormick, an analyst at Jefferies, says that this gap cannot last in the case of a merger. "
It is not a sustainable situation. If the companies merge, they will need uniform pricing across the company
," said the analyst. There are parts of the deal that would be very positive for Sprint. A merger would allow the nation's third largest carrier to save $6.6 billion on network equipment and operating costs.
"I think he's realized he's between a rock and a hard place. Sprint's prices are much too high, but if Sprint cuts prices, its stock will fall. They don't come close to justifying their stock price."-Craig Moffett, lead analyst, MoffettNathanson.
Getting the deal past U.S. regulators is the hard part.
Both the FCC
and
the FTC have expressed their reluctance to allow the nation's third largest carrier to buy the fourth largest carrier
. Sprint, on the other hand, insists that allowing it to buy T-Mobile will allow the combined carrier to take on the Verizon-AT&T duopoly at the top of the industry. A combined Sprint-T-Mobile would have over 100 million subscribers, just behind Verizon and AT&T.
source:
Reuters