T-Mobile may start the transition away from contracts later this month
36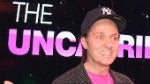 We heard before that T-Mobile is planning a big rebranding of the carrier, dubbing itself the "Uncarrier", while
moving away from subsidies
and contracts. Well, it looks like that shift may start as soon as later this month, and T-Mo may start transitioning existing customers off contracts, and stop offering contracts to new customers.
According to TMoNews, T-Mobile may announce the plan as soon as Monday, March 4th, and the plan could go into effect as soon as March 24th. Once the switch is flipped, T-Mo will kill all of its contract plans and subsidies, and start to move towards full price phone sales. Additionally, existing customers will not be able to re-up their existing contracts, and will have to move to a new plan. Early termination fees will also become a thing of the past.
And, if you're worried that you'll have to pay $500-600 up front for a new smartphone, T-Mo will have you covered there, and will continue their off-contract installment plan, and will add a new tier to the plan. The idea is that you'll pay about $99 up front for a new smartphone, then spread out the rest of the cost with monthly payments of about $25-30.
The rebranding may also encompass the way T-Mo refers to its 4G service by calling it "Dual 4G", which is supposed to refer to the combination of HSPA+ and LTE. Given that T-Mo HSPA+ can be faster than Verizon or AT&T LTE depending on where you are, this could be a pretty interesting move.