T-Mobile may soon let you JUMP! as much as you want
9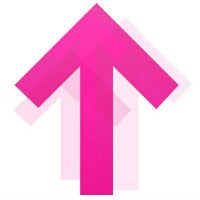 T-Mobile has already done quite a bit as far as its UNcarrier movement is concerned. It has killed contracts, removed family plan credit checks, and offered to pay your early termination fee if you want to switch from another carrier. One of the biggest changes was its
JUMP!
plan which allows customers to upgrade their device every six months.
Now, there is chatter that T-Mobile may be changing the JUMP! plan. The first change is fairly minor, and will add tablets to the options. The other change is pretty massive though - T-Mobile may allow you to upgrade as much as you want and not have to wait 6 months between upgrades. Unfortunately, it is unclear exactly how that would work. If you have been a JUMP! customer for at least 6 months, you will be grandfathered in and allowed to upgrade even if you haven't paid off 50% of the device. It gets confusing with the wording on how it works for new customers:
New customers adding JUMP! will be able to upgrade whenever they like, as long as they trade-in their current phone and 50% of the phone cost is paid by doing so.
It does seem that the major caveat there could be that when you trade in your device for an upgrade, T-Mobile will waive the rest of your payments, but only if the amount left minus the trade-in value is less than 50% of the original cost of the phone. Depending on how much T-Mobile offers on trade-ins, this could end up being a great deal, but we'll have to wait and see.
The leaked info says that these changes to the JUMP! plan will come on February 23rd, so we should find out all the facts soon enough.