T-Mobile lights up a few more markets with 4G access today
7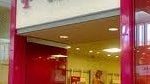 There is no arguing that T-Mobile managed to shift the views of what some consider as 4G, but whatever they're doing to change that perception, it's definitely working for their cause.
In continuing to push the envelope in the 4G space, the number four wireless carrier in the country announced today that they are turning on their beloved 4G network in additional markets littered across the country. Places like
Albany, GA; Augusta, GA; Columbus, GA; Macon, GA; Chattanooga, TN; Champaign, IL; Lansing, MI; and Rochester, MN
are waking up to the smell of 4G access from T-Mobile permeating through the thick air. Naturally, the timing is perfect since the
Dell Streak 7 has just launched today
as well – thus providing customers a reasonable 4G tablet solution.
Although the announcement mentioned only a handful of new markets, don't let it fool you because T-Mobile is surely to become more aggressive in this space this year. Especially when they're targeting to blanket approximately 140 million people with HSPA+ 42Mbps connectivity by just the middle of the year!
via
TmoNews