T-Mobile compensates SCORE! subscribers with gift cards after discontinuing the program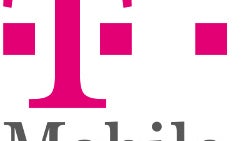 T-Mobile is a network carrier that has been known to offer its customers various ways to upgrade their phones. So much so that, until recently, the company had two separate upgrade programs known as JUMP! and SCORE!, but the latter was discontinued at the very end of 2015.
Customers that subscribed to the SCORE! deal paid a monthly fee of $5. In return, users were able to acquire a free entry-level handset after 6 months or get a discount on any smartphone that was sold by the carrier upon reaching 12 months of subscription.
Initially, T-Mobile was planning to allow shoppers that signed up for the offer at the end of last year to be able to make payments until December 31, 2016 and then have a 60 day period in which they could use the 12 month discount, but now it appears that a slightly different appoach is being taken by the company.
At the beginning of this month, the network provider sent text messages to all SCORE! users that have yet to benefit from the program, stating that the promotion is being pullled from their accounts, but they can get a $150 pre-paid gift card as compensation for participation.
Our team at PhoneArena kindly advises any of our readers that might fall under this category to check their messages and see if they are eligable for this promo. You can claim the gift card by going onto
T-Mobile's promotions page
and entering the code 2016SCORE.
source:
TmoNews