T-Mobile buys low-frequency spectrum to reach more people and improve service
15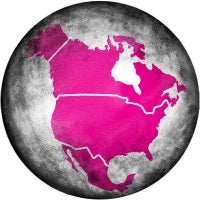 Although T-Mobile has been making leaps on the US wireless market, the quality of its service is still somewhat stigmatized when it comes to coverage out and indoor signal quality. Rest assured, the carrier isn't oblivious to the holes in its ship's hull. Following yesterday's good news about
tripling its profits
, T-Mobile announced the acquisition of more spectrum in the low-frequency 700 MHz band. Low-frequency signals penetrate through obstacles like walls and offer wider coverage.
The additional spectrum should extend T-Mobile's coverage footprint and improve signal strength inside buildings, and let the carrier reach an additional 48 million people over the next 12 to 18 months. Hopefully, there will be less dropped calls and stuttering videos.
the carrier wants to reach an additional 48 million people over the next 12 to 18 months.
T-Mo executives reflected that the low-frequency spectrum in use has helped the company with subscriber retention, getting it to the top of customer satisfaction surveys by companies like JD Power and Associates. "It's seems obvious, but this is one of the things that's driving up satisfaction and driving down churn," said CEO John Legere during T-Mobile's Wednesday earnings call.
Achievements aside, T-Mobile executives admit that the deals it's been making won't be enough to keep up with demand and give consumers the all-encompassing coverage they need wherever they go. For that, the carrier is hoping to acquire a significant amount of spectrum in the government's upcoming auction of airwaves taken from the TV broadcasters. But with the amount of additional bidders looking into grabbing a slice for themselves, the prices are likely to be high, which may tamper with T-Mobile's plans.
source:
cnet