T-Mobile and Sprint's merger announcement to be delayed
6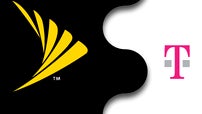 About a fortnight ago, Bloomberg reported that T-Mobile and Sprint are ironing out the final details of their potential merger, up to the point where they were discussing the exchange ratio that will determine Sprint's valuation, one of the last steps before the merger could be officially announced. They even got down to non-cash items, such as the location of the HQ that will shelter the leadership of the new entity resulting from the merger, and reports are swirling that a
merger announcement in October
is imminent.
Industry-watching shops, however, are increasingly skeptical that a Sprint/T-Mobile merger will pass easily by the anti-monopoly regulations, even with a big business and merger friendly administration in the White House. "
We note that the Democrats' 'Better Deal' agenda (unveiled in July 2017, targeted towards 2018 elections) highlights ongoing corporate consolidation as a threat to U.S. consumers, and proposes sharper scrutiny of potential deals
," opined Matthew Niknam of Deutsche Bank.
Today, another report by Bloomberg confirms the regulatory bottleneck, and tips that an announcement may come a few weeks after Sprint and T-Mobile report their quarterly earnings next week, which would place it squarely into November. Needless to say, the carriers may delay the dates of the earnings result pressers, which would be a telltale sign that something big is coming down the pipe with the quarterly reports.