PSA: Don't buy the Samsung Galaxy Note 8 from T-Mobile
10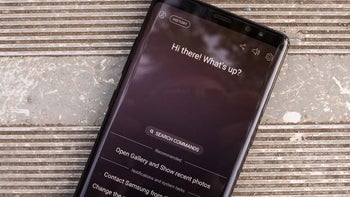 If you visit T-Mobile's website, you may be noticing that the carrier lets you save $80 on the
Samsung Galaxy Note 8
. More exactly, T-Mobile is selling the Note 8 for $870 outright, or $150 upfront and $30 per month for 24 months - that's $80 off the phone's original price ($950). However, we don't think you should be buying the smartphone from T-Mobile. Getting it from Samsung is a better idea.
Samsung lets you instantly save $200 on T-Mobile's Galaxy Note 8, offering the handset for $750 outright, or $31.25 per month (for 24 months) with Samsung Financing. Needless to say, it makes little sense to purchase a Note 8 from T-Mobile at $870, when the exact same device costs just $750 (that's $120 less) at Samsung.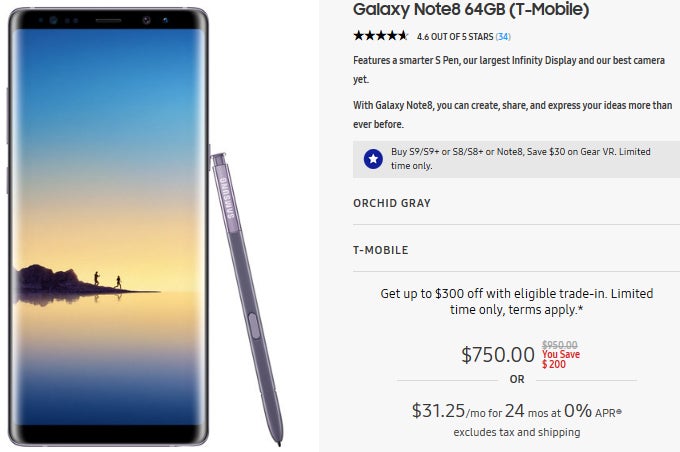 In case you're wondering, the Verizon, AT&T, and Sprint variants of the
Galaxy Note 8
are not being discounted by Samsung, so they still cost over $900, at least if you buy them outright. You
can
save $300 on Verizon's Note 8
, but only on monthly payments - savings are not instant, instead being reflected in promo credit applied over 24 months.
Samsung says its T-Mobile Note 8 deal is available for a limited time only. If you want to take advantage of it right away, visit Samsung's website via the first source link below.
sources:
Samsung
($750 Galaxy Note 8),
T-Mobile
($870 Galaxy Note 8)