T-Mobile HTC Sensation 4G getting ICS, update kills free tethering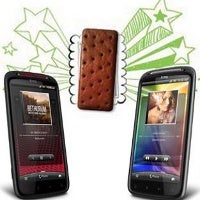 The exact software version is Android 4.0.3 Ice Cream Sandwich running with HTC Sense 3.6 on top of it.
Owners of the Sensation 4G should have already been prompted to update, but if the notification for an update hasn't arrived on your phone, feel free to head into:
Settings -> About phone -> HTC software updates -> Check
The
bad news
around the Sensation 4G ICS update is that it puts an end to free tethering, so you'd better think up front about how important is that before hitting the update button.
The same ICS update should come in a mere 5 days to the
Amaze 4G
as well.