T-Mobile CEO Philip Humm neither denies, nor confirms the rumours Sprint may acquire T-Mo
29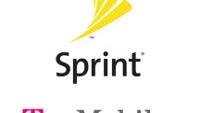 A few days ago reports flooded the net that Deutsche Telekom, the parent company of T-Mobile, is in talks
to sell the fourth-largest US carrier
to Sprint.
Now a letter written by T-Mo's CEO Philip Humm neither denies, nor confirms the rumours that Sprint may acquire its rival. However, we think it's safe to assume that his words won't reassure these people who fear the idea Sprint and T-Mobile may merge into one carrier. Here's a part of the letter:
"As a global business leader, DT will always explore the options for maximizing the value of its portfolio and profits, as any business does. During our investor and media conference in January, Rene and I discussed several potential options to improve our competitive position, such as the sale of towers, strategic partnership, and other financial options."
Make of this what you want (especially the strategic partnership part), really, but we want to know your opinion - do you believe it would be a good move for both Sprint and T-Mobile if they merge into a single carrier?
source:
T-Mo News
Recommended Stories