T-Mobile Aspect photos appear at the FCC
12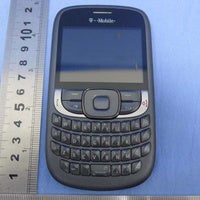 Chances are you don't remember the T-Mobile Aspect – a
handset that the FCC approved
last summer. That's because the device is nothing but a humble feature phone made by ZTE. It is one of those phones that a customer on a really tight budget might be interested in, or perhaps a kid that only needs a QWERTY handset to send text messages from.
Still, there are a few handy features that the T-Mobile aspect has to offer. For starters, both a microSD card and a 3.5-millimeter headphone jack are present, so one can use it as a portable music player.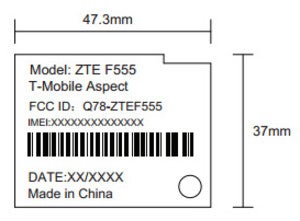 There's also GPS on board, which doesn't necessarily mean that navigation functionality is available, and the Wi-Fi radio makes internet connectivity possible, although you probably won't be using it for anything more than sending an email or a tweet every once in a while. Further down the specs sheet we see a basic 2MP camera and a 1,000mAh removable battery. The 3G radio inside the phone can reach speeds only up to 3.6Mbps.
And that's the T-Mobile Aspect for you. Its price isn't known, but chances are it will be a pretty budget-friendly handset, in case it ever goes on sale.