SwiftKey gains GIF support, new keyboard shortcuts, more languages in newest update
3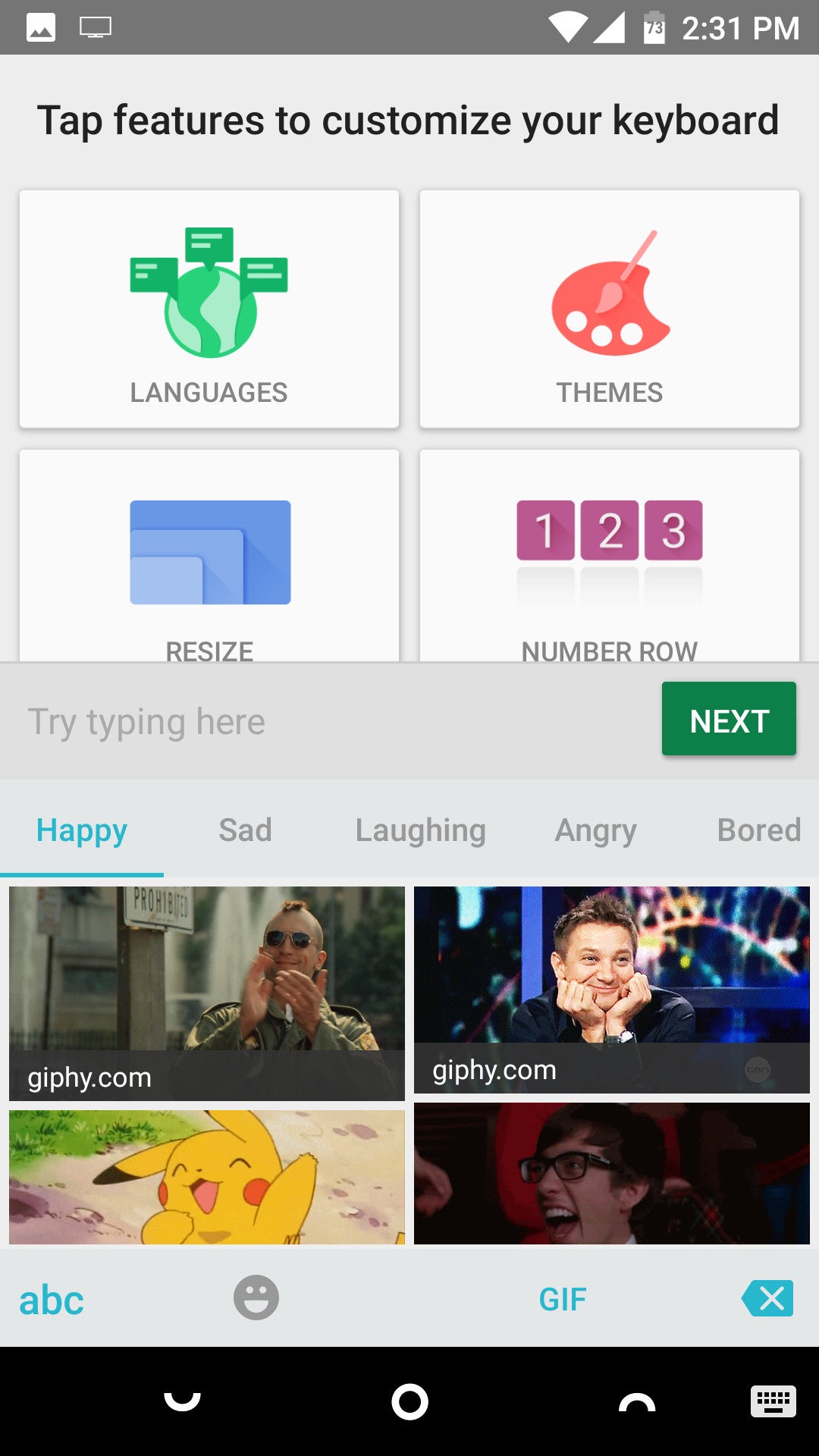 After testing a couple of new features through its beta channel,
SwiftKey
announced a new update is available for Android users of its keyboard app. Aside from the usual list of new languages supported by SwiftKey, the developers confirmed the addition of new functionalities.
First off, SwitfKey for Android now supports GIFs, but only in categories. All GIFs can be accessed from the emoji panel in case you plan on using any. Then, there are new keyboard shortcuts for Bluetooth and hard keyboards.
The new update adds support for Tamlish and Tamil transliteration. Also, transliteration is now supported in Bangla, Kannada, Malayalam, Marathi, Odia, Punjabi and Telugu.
Two fixes have been implemented as well, which should address an issue that would crash the app when deleting punctuation in the Japanese layout, and another one when deleting "!"
If you're part of
SwiftKey's beta program
, then you already benefit from most of these features. If not, you can update to the latest version that has just been released in the Google Play Store.