Suppliers of important Huawei P30 Pro part expect sluggish sales of the device
7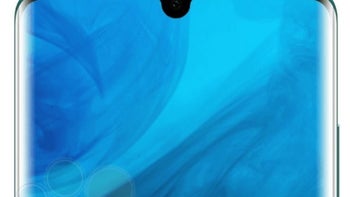 Huawei is on a tear. The world's second (or third, depending on the source) largest smartphone manufacturer has pulled off three well received high end models starting with 2017's
Mate 10 Pro
. Last year, the company released the
Huawei P20 Pro
, which was the first smartphone to offer a triple camera setup in back (now eclipsed by the Nokia 9 PureView's penta-camera setup), and the
Huawei Mate 20 Pro
.
Last week, we showed you renders of the Huawei P30 and P30 Pro
, both of which sport a display that replaces last year's wide notch with the much smaller waterdrop variety. In addition, it appears that there will be an in-display fingerprint scanner. Both the
P30
and
P30 Pro
have a triple camera module on back (40MP primary + wide-angle+ telephoto with 5X lossless zoom), but the premium unit also has a Time of Flight (ToF) camera in the rear. This technology measures the time it takes for an infrared light to bounce off the subject and return to the phone in order to more accurately measure depth and distance.
As enticing as the Huawei P30 Pro sounds, the printed circuit board (PCB) suppliers for the manufacturer say that the new model might lay an egg at the cash register.
According to Digitimes
, the suppliers of this key component, which hosts the wiring and other components of a phone, blame the global economy and the continuing U.S.-China trade war for this forecast. These firms are hunkering down, expecting little or no growth in the global smartphone industry this year.
While many are hoping that the new foldable and 5G phones being released this year will help to inject some upward momentum into the smartphone market, most PCB suppliers expect foldable handsets and 5G phones to each grab less than 10% of the market this year. That hasn't stopped them from improving layouts and adding layers for their PCBs even though it could take some time before these two new segments of the smartphone market take off.
With the smartphone industry on shaky ground, phone manufacturers are trying to get away with ordering just enough inventory of PCBs to stock up for initial production of new handsets. Depending on how sales go, additional orders will be sent to the suppliers. If times were better in the industry, phone manufacturers would be taking delivery of more PCBs than they initially need, expecting more demand from consumers.