Apple partner considers moving production out of China due to tariffs
5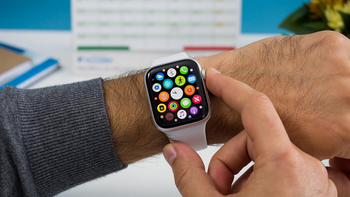 President Donald Trump has threatened to expand the tariffs currently imposed on Chinese exports to the U.S. The next group of products in line to get socked by a 25% import tax includes smartphones and other tech devices assembled in China and shipped to the U.S. (which includes the Apple iPhone). One analyst says that the tariff if imposed on smartphones,
could raise the retail price of the iPhone XR by $160
. While contract manufacturers in China are looking at moving production to other countries, the executive of one such firm says that it will need support from the supply chain to do so.
Digitimes today passed along comments made by Quanta Computer chairman Barry Lam. The company assembles the Apple Watch and is expected to be involved in Apple's rumored AR glasses. The executive says that without help from the supply chain, contract manufacturers that move assembly to other countries to avoid tariffs are just as likely to face higher costs to obtain parts and components. Lam says that the company is considering moving production to Southeast Asia, but notes that for some devices that it assembles in large volume, the costs of paying for customs and the shipping of components to another country might be more than the tariffs.
Quanta vice chairman CC Leung says that the company has purchased new plants in Taiwan as part of contingency plans it drew up in the second half of last year. The company correctly figured that the rising tensions between the U.S. and China would lead to the imposition of tariffs by both countries. Despite this, Quanta is not prepared for the next group of items that could end up being taxed 25% and is scrambling to come up with a response. Leung says that any shift in production out of China must include the relocation of the entire supply chain. While Quanta has been looking at facilities in other Southeast Asian countries, the executive says that its supply chain partners are not yet in sync with the company.
While devices like the Apple Watch have evaded the tax so far, Apple has been eating the additional costs of importing cases for the iPhone and iPad into the U.S. While this has kept the prices of these accessories from rising in the states, the tariffs are eating into the company's profit margins on these products.