Summer sales! 11 of SNK's classic arcade games and 4 additional hit titles (iOS and Android)
2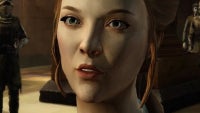 SNK Playmore has opened its Summer Sales and slashed the price tags of its Neo Geo titles across both the App Store and the Play Store.
These include 3 games from The King of Fighters series and its spinoff titles – Garou: Mark of the Wolves and Fatal Fury. If you are not familiar with them – they are, oh, only some of the most famous round-based fighters of the '90s. Further in SNK's discounted catalog, we have Metal Slug (4 games) – a side-scrolling shooter that is both very hard and extremely fun, especially when played with a friend. Then we have Samurai Shodown II, which is another cult classic, round-based fighter. And lastly – Beast Busters – a gallery shooter, which lets you team up with a friend and blast armies of monsters.
All games have been updated to support a few different modes, such as being able to pick a mission to start the game from, which is a good addition for mobile gamers. Also, they all support multiplayer over Bluetooth, so if any of these titles tickle your fancy, be sure to grab a friend and play them together – it's twice as fun, we promise.
All titles priced at $0.99
The Room Two
Next on the list is The Room Two. "This is one of those titles that should be on the wishlist of anyone who enjoys having their riddle-solving abilities challenged." – we said earlier this year regarding the second instalment in the mind-bending series. The Room games are two of the best titles you'll ever play on a mobile device. It's hard to say whether the first game or the sequel is better, but let's just note that the second games has bigger rooms and even more elaborate contraptions to deal with. Surely, you have to keep your eyes peeled and your logic in prime working order if you wish to complete this game.
Normally priced a sensible $2.99, The Room Two is now on sale for a measly $0.99 on iOS. Don't miss this dark and captivating puzzle-solving opportunity!
Download for iOS
Game of Thrones – A Telltale Games Series
Surely you've heard of Game of Thrones – the popular HBO show, based on the fantasy books by author George R. R. Martin. Naturally, the show's popularity has caused more than a couple of games to be created – some good, others not so much. Well, we've seen from experience that Telltale Games has a knack for... telling tales, and its episodic take on Game of Thrones is certainly among the "good" games dedicated to the world of Ice and Fire.
The first episode will normally cost you $4.99, but, on Android, you can currently dive into the adventure for just $0.60 upfront.
Download for Android
Blek
Blek is a puzzler made specifically for touch screen. Its premise is extremely simple, yet works really well thanks to a well crafted soundtrack, visuals, and great level design. The levels consist of a few colored dots that you have to "pick up" and some black dots, which you should avoid. The way you play is you draw a figure with your finger – a black line will appear, following and repeating your motion in a pattern. It is this black line that needs to pass through all the colored dots without hitting the black ones. Needless to say, Blek gets challenging fast, but replaying a puzzle over and over hardly gets annoying, due to the game constantly nudging you to think outside the box.
Blek usually costs $2.99 but can now be downloaded on iOS devices for just $0.99
Next up – Badland is one of the most popular mobile games nowadays, developed especially for touch. Even though its solely based on tapping (anywhere on the screen), the game manages to entrance players with visual, physics, soundtrack, and shock factor in the traps that are laid around the levels.

Basically, you control a weird little black furball, which can fly. Touching the screen makes it go up, letting go allows fluffy to fall down. Using this simple mechanic, you have to get the little protagonist across some tight spots, with an ever-hostile environment looking to stop you.

The game offers split screen multiplayer of up to 4 players and its basically a race – be the first to finish the level, don't be the first to die. It's definite fun for casuals and devoted gamers alike, so we'd recommend gathering some friends around the tablet (or smartphone, but that's gonna get crampy) and giving it a spin.
Badland can currently be downloaded for just $0.99 on iOS, while its regular price is $3.99.