Study says that chat apps are more popular than SMS
12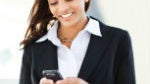 This day seemed inevitable. SMS has always been something of a troubled technology. It rose in popularity and became ubiquitous, but it was often saddled with exorbitant costs from carriers (especially for international SMS) and other limiting factors (for example, SMS is not unified in Japan, so users on different carriers either pay extremely high costs, or just communicate with e-mail.) Now that mobile carriers are more and more becoming simple data providers, chat services have overtaken SMS according to a new study.
The study was commissioned by the
Financial Times.
It found that SMS still leads in total number of users, and should generate $120 billion in revenue for carriers this year. But, chat apps has taken the lead in terms of message volume. So, even though more people
have
SMS (not surprising), people are more active
using
chat apps.
Chat apps are expected to hit the mark of 41 billion messages per day, which would be double the rate of SMS messaging.
WhatsApp recently said
that its app not only had more users than Twitter, but processed more daily messages than Facebook. WhatsApp put its number at 18 billion messages per day compared to Facebook's 10 billion. So, it sounds like those two apps alone are making up the majority of chat app activity.