Steve Jobs once called the "Think Different" campaign "crap"
10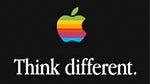 When Steve Jobs got his first look at the "Think Different" campaign, he was not pleased. He even went as far as calling it "crap" before he eventually changed his mind.
Rob Siltanen was creative director and managing partner at advertising firm TBWA/Chiat/Day. Steve Jobs had selected TBWA/Chiat/Day to create a new campaign and pitch it in order to win the contract. Siltanen was confident that the "Think Different" slogan paired with black-and-white images of famous visionaries was the perfect way to capture the company's intentions and take it in a new direction.
Jobs felt that he was often accused of being egotistical and that if he released a commercial associating his brand with a slew of geniuses he would be "skewered by the press." Siltanen, who was present for the discussion, said, "Steve then paused and looked around the room and said out loud, yet almost as if to his own self, 'What am I doing? Screw it. It's the right thing. It's great. Let's talk tomorrow.'"
After the successful pitch, Siltanen suggested the ad be arranged similar to the speech Robin Williams made in Dead Poets Society. Jobs liked the idea and Siltanen and his crew went to work. When they presented the rough draft of "To the crazy once," Jobs responded,
It sucks! I hate it! It's advertising agency shit! I thought you were going to write something like "Dead Poets Society!" This is crap!
As we know, Jobs eventually had a change of heart and "To the crazy ones" became an iconic and integral part of Apple's incredible turn around.
source:
Apple Insider