Sterling sues NBA putting Ballmer's purchase of Clippers in limbo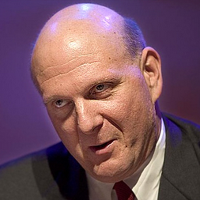 You knew that Donald Sterling wasn't go to make things so easy. Just when it looked like former Microsoft CEO Steve Ballmer was going to plunk down $2 billion to buy the NBA's L.A. Clippers, the disgraced owner of the team decided to have his lawyers sue the NBA. The Association is forcing Sterling to part with the club after some racist comments made by the billionaire were publicized by TMZ.
Sterling's wife had arranged for the sale of the team, but in an email to ESPN, Sterling attorney Max Blecher said that the deal was off. Still, Shelly Stirling and Steve Ballmer both believe that the deal will be made as planned. Shelly Stirling gained control of the Clippers as the sole trustee of the Sterling Family Trust after two neurologists said that Donald Sterling was unable to conduct his own business affairs.
"I have decided that I must fight to protect my rights. While my position may not be popular, I believe that my rights to privacy and the preservation of my rights to due process should not be trampled."-Donal Sterling
Ballmer was CEO of Microsoft from 2000 to 2014 and is believed to be worth $20 billion.
source:
ESPN
via
WPCentral