Stay tuned for today's iPad mini event!
21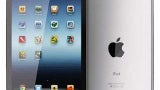 We don't really believe that it's possible, but just in case: if you've somehow missed all the news surrounding the iPad mini these days, including the one that Apple will most probably announce the device today - well, now you know!
Starting at 1PM Eastern (10AM Pacific), Apple will be hosting an event at the California Theater in San Jose, California. Of course, due to numerous previous rumors, we all believe that the company is going to unveil its latest device - the iPad mini. The iPad mini will be an interesting tablet to watch as it will undoubtedly crash the party of the other small tablets like the Nexus 7 and Kindle Fire HD.
Anyways, we wanted to let you know that you can count on us to keep you informed of everything that happens at the event today. We'll have a liveblog, news stories, as well as all kinds of other interesting coverage, so it's guaranteed that you won't miss a single thing.
Stay tuned, there are just several hours left now!