Startup aimed at killing patent trolls gets Google on its side
25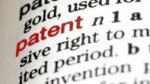 The US patent system has been getting pretty terrible reviews recently, especially from the tech community. The system seems like it is completely broken, and one of the major issues is the rise of patent trolls - companies that exist solely to gather patents in order to sue over infringement, and extort companies with settlements. Now, there's a new startup called Unified Patents Inc. that is aiming to kill patent trolls, and it has recruited a big supporter - Google.
Kevin Jakel, Unified Patents' chief executive, told
The Wall Street Journal
that the aim of the company is to recruit both big companies like Google and smaller companies that would usually be targets of patent trolls, ultimately "making a group of small companies no longer look like an easy target." The company intends to protect its partner companies in a variety of ways including helping smaller companies understand what to do when a patent troll is threatening a lawsuit, or offering to purchase a company.
Unified Patents wants to create an "early warning system" to identify trolls, spread awareness, and mount defenses asking the USPTO to re-examine patents in hopes of having more patents invalidated.