Standalone Doze app brings the Marshmallow battery saver to your Lollipop handset
19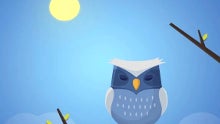 Android 6.0 Marshmallow's
Doze mode
is proving a godsend for standby battery endurance of handsets that are blessed with the latest version of Google's venerable mobile operating system. It prevents some tasks and apps from running and connecting to your data network while the phone is in sleep mode with the screen turned off, though you can still get the messages, notifications and so on that matter to you.
Unfortunately, only a handful of phones are on Marshmallow, like Google's Nexus line, or HTC's
A9
, and the rest will probably be patiently waiting for months on end to get it. Fret not, however, as you can now mimic the mode on Android Lollipop-laden handsets with apps like the one named, well, Doze. Barring the cute owl on the header in the Play Store, the app is taking its task seriously, and essentially cuts off unauthorized apps from running and accessing your data connection when the screen is turned off. This reduces wakelocks or browser redraws that can suck your battery dry from the evening to the morning, as pretty often happens with some parasitic processes running in the background you aren't even aware of.
Doze has to be activated and connected to a proforma VPN to work, but afterwards it doesn't need much supervision except to tell it which apps (your instant messengers, for example) do you want to allow at all times. Unlike Marshmallow's built-in mode, however, the standalone Doze fires up as soon as you turn off the screen, not only when your phone has been inactive for half an hour, plus it runs on Lollipop handsets, too.
| | |
| --- | --- |
| Developer: YirgaLab | Download: Android |
| Category: Productivity | Price: Free |