Stable CyanogenMod 10 release brings Android 4.1 Jelly Bean to many handsets, 4.2 work begins
19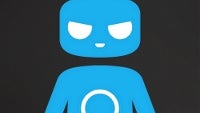 The CyanogenMod crew released the stable version of its CM10 ROMs, aiming to bring improved and streamlined Android 4.1 Jelly Bean to your rooted device.
Not that the M builds until we got to the final point haven't been stable, but this is the official deal. The CM10 stable is available for a number of popular handsets, so you can hit the source link to download yours, most packages are around 150 MB.
Next in line is, of course, the work on Android 4.2, which the team said will be called CyanogenMod 10.1, rather than CM11, if you have been wondering about semantics.