Sprint's Palm Pre celebrates its anniversary - still selling for $149.99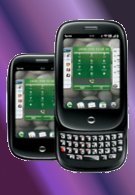 One year ago, webOS officially took its first flight into the market with the Palm Pre for Sprint where it was given the daunting duty of aiding two companies who were considered the underdogs. Palm was banking on the Pre to be adopted openly by consumers due to its vastly unique experience that clearly differentiated itself from the competition. As for Sprint, still the number three wireless carrier in the country, locking in an exclusivity period with the Palm Pre looked to be a phenomenal idea on paper when the handset was garnering universal praise way ahead of its launch.
June 6, 2009 quickly came around and the Palm Pre was unleashed to the masses bringing along webOS into the game. Interestingly enough, the handset is still being offered through the carrier for the overly bloated price of $149.99 on-contract – as opposed to the more affordable offering that Verizon advertises for their Palm Pre Plus handset. Unfortunately for Palm, things didn't pan out the way they wanted it to as sales slowed and consumers were hungry for a second tasting. However, we're still in the same boat with no official word on any future handset on the horizon – even now that HP has bought Palm. Although it's not known exactly how well or poorly Verizon's Palm Pre Plus is selling, the affordable price tag easily trumps Sprint's offering that's considered the older and less up-to-date. Nonetheless, the Palm Pre is still one of those devices that somehow separates itself from the usual mix of smartphones thanks to its rare form factor.
As we push forward and say happy birthday to the first webOS powered smartphone, it's universally known that consumers are still waiting for something to come out now that Palm's future is somewhat more stable. For Sprint, the memory may be short lived and lessons are surely learned from the whole experience, but we're confident that they made some adjustments in plans as we are now witnessing the launch of the HTC EVO 4G – which in due time we'll all know how successful it all went down. All in all, it's almost unfathomable that the Pre is still hovering close to its original launch price of $199.99 with a 2-year agreement – even on the day of its launch anniversary.
Palm Pre Specifications
|
Review
Palm Pre Plus Specifications
|
Review
source:
Sprint