Sprint's LTE network already open to MVNOs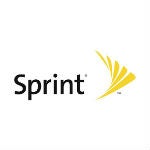 MVNOs, mobile virtual network operators, have long been a big part of Sprint's business plan, and it doesn't look like that plan is changing with Sprint's newly
launched LTE network
. In fact, a new plan makes it even easier for companies to join up with Sprint as an MVNO. MVNOs are essentially spectrum renters who don't own their own networks, but license the use of carrier networks and offer it to customers at a reduced rate. Some of the biggest names in the MVNO world are Boost Mobile, Tracfone, and Ting, where Boost Mobile and Ting both use the Sprint network.
In order to encourage more MVNOs to join the Sprint team, Sprint has announced the new
Single Source Enablement package, which will be huge for MVNOs, because companies like Ting would only have to focus on marketing and acquiring customers, and Sprint will take care of everything else like "systems, processes, customer care, online Web enablement, and the warehousing and distribution of devices." And, best of all, this applies to both Sprint's CDMA network and its fledgling LTE network, which has a small footprint now, but will certainly grow.
Of course, for MVNOs that want more control there are still the Standard and Joint Enablement models available through Sprint, but this new offering could be a good way for startups to gain some traction by focusing solely on building a subscriber base.