Sprint to potentially announce layoffs in January?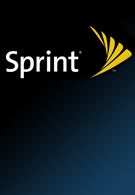 After a lengthy talk with Bob Brust, leading firm Pali Research is ready to predict that the third largest US carrier will shave jobs in order to protect its business. Obviously, with any move of the stature that author Walter Piecyk is predicting, quarterly results are sure to be impacted, though he quickly added that it will put the company in a better position for 2009 and 2010.
"With customer care in good shape, more flexible covenants in place anda planned layoff in January, CEO Dan Hesse has the financialflexibility and the organizational structure to make whatever moves hewants in order to stimulate growth," Piecyk said. Though he believes that price plan reductions are still an option, Sprint was quick to dismiss the idea, with company spokesman James Fisher saying that price cuts are not likely at this point: "He [Bob Brust] strongly believes that we use every other tool to attractcustomers. It's not to say we would never consider it, but notsomething that's being actively discussed right now."
Another piece of negative news for Sprint, but considering the carrier's staggering loss of one million customers in the last quarter alone, drastic changes from all aspects of the business seem to be the only available option to keep the company viable.
source:
RCR Wireless